Hello
I have recently started using QuantRocket and it's wonderful!
I did a cloud deployment of this and connected my live and paper accounts. All went well in that regard.
When I try to view my IB account through mobile app or web portal, I am unable to log into it.
Attaching a screenshot from the app,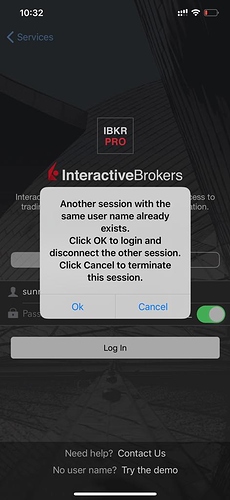 When I proceed to click on Ok, I get this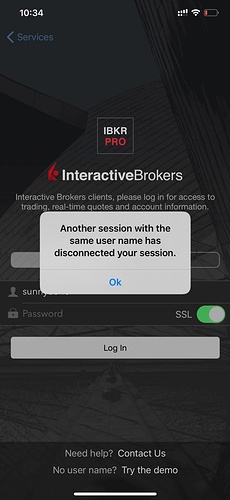 This is effectively preventing me from logging in from outside QuantRocket.
During these logins, I see QuantRocket is disconnecting with IB gateway and establishing connection again.
I want to place some manual trades at times, or exit trades from outside QuantRocket. How will I be able to do that?
I live in a country where adding a second user is not allowed, so that option is out for me.
Thanks